CHANGE THE WAY YOU COMMUNICATE
The premier communications training platform to help you become a more skilled, conscious and engaging communicator.
BUY NOW
OUR DAILY PROGRAM TEACHES YOU, STEP-BY-STEP, HOW TO BECOME A MORE CONFIDENT, WARM AND ENGAGING LEADER.
Each lesson builds on the previous one to teach you step by step.
Your customizable transformation begins the moment you or your organization sign up.
We share the business, campaign, management, and global network methods that really work.
From day one, you will become more aware and able to connect with and persuade others – and yourself.
About Gina London
Gina London is an Emmy award-winning former CNN television writer, producer, correspondent and anchor who has worked for a decade as a dynamic international communications consultant with masterful experience in executive training.
She has consulted with thousands of global business professionals on every facet of communications training. Gina works with each client to design challenging and customized programs for all communications disciplines.
DEVELOPED FROM GINA'S WORK WITH TOP GLOBAL BUSINESSES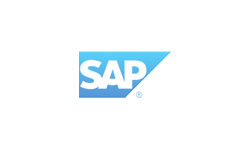 About The Platform
The Language of Leadership is a rigorous, immersive, interactive communications training platform designed to equip anyone – from college student to senior executive – with the leading strategies and techniques.
Over six months, you will receive short, daily video micro-lessons and interactive exercises around the themes below to develop your authentic communications. You will better connect, persuade and communicate with impact in every part of your life.
Because we don't have a personal life and a business life. We just have a life.
MAJOR THEMES COVERED IN THIS UNIQUE PROGRAM ARE
Build your self-awareness to lead confidently with credibility and warmth
Discover the five steps that make your points stick with any audience
Take control of what happens when you're Googled and why it matters

Inspiring &
Motivating Others
Ignite the spark and create the vision to move people to action
Understand the proper strategy, structure and delivery to impact and connect
Communications &
Business Writing
Develop this often over-looked skill that is still essential for success
Why Choose LOL
Whether you are a CEO, business owner, division director, college student or mom ready to return to the workforce, developing purposeful communications is the key to your success.
Communications is a learned, trained and practiced skill like any other. Imagine introducing yourself, interviewing, managing a team, presenting before the board or pitching an idea, communicating with impact gives you the competitive edge.
No matter where you are today, boosting your communications skills will take you faster where you want to go tomorrow – faster.
Impact
Teamwork
Compassion
Resilience
Growth mindset
Collaboration
Body language
Vocal variety
Storytelling
Authenticity
Employee engagement
Valuing others
Message development
Executive presence
Active Listening
Gamification
TESTIMONIALS
"Gina is fantastic. Her energy is contagious. Her material is definitely relevant and something we can incorporate."

EVP, Software Multinational
"Working with Gina London and her team has been invaluable to me in developing my authenticity and refining my executive presence. I've honed my communication skills as a leader and my team has remarked extremely positively!"

Head of EMEA, Pharmaceutical Multinational
"I now have better strategies and real tools I can apply immediately to engage my employees and connect with anyone better."

HR Director, Hospitality Multinational
GET STARTED
This program is flexible, trackable and immediately applicable. Whether you start the journey by yourself or with your team at work, get started today! The Language of Leadership transforms your awareness and abilities incrementally over the six-month program. You can purchase each four-week course singularly starting with month 1 or in 3-month or 6-month packages at reduced cost.
INDIVIDUALS
€59.99
+ VAT
PER COURSE
Learn at your own pace
Track your progress
Open webinar with Gina
Microlearning that works
Immediate impact
GET STARTED
TEAMS
CONTACT US
CUSTOM PRICING
Builds team cohesiveness
Strengthens morale
Individual and Admin tracking
Private webinars with Gina
In-person facilitation with Gina (additional price)
CONTACT US
Commit now to your personal and professional development.
"You are always communicating, either by default or design" – Gina London